Arogya Setu application recently launched by National Informatics Center, Government of India just after the launch on 2nd April 2020 it became one of the most popular applications in India within 41 days!!. It became worlds fastest growing mobile application beating Pokemon Go. 
The purpose of this application is to spread awareness of Covid-19 as well as connect essential Covid-19 related health services to the people of India it also initiates the Department of Health to contain Covid-19 and shares best practices and advisories.
Technical Details 
Arogya Setu application has 4 sections –
YOUR STATUS – this tells the user about the risk of getting infected with the Corona Virus according to your location and detecting the people who might be infected near you with the help of location services and Bluetooth of the user's mobile.
SELF ASSESS – this will let the user know the risk of being infected by asking the user a few questions in the application.
COVID-19 Update – this section shows the live updates about Covid-19 on local as well as national levels like how many active cases of Covid-19 in the city, state, and country.
E-PASS – this section is for if a user wants to apply for a pass so the user can apply from the application itself. 
Arogya Setu application also tells about the Covid-19 positive cases likely to be the radius of 500m, 1km, 2km, ….. 10km from the user. The application is built the Application Programming Interface (API) so that computer programs, mobile applications, web services can make use of features and data available in Arogya Setu.
Is It Mandatory to Download The Application?
On April 6 Prime minister Narendra Modi tweeted in support of the Arogya Setu application motivating everyone to download the application though it is been mandatory for the citizens to download this app who are living in containment zones and for all government and private sector employees 
In Noida, the suburb of capital Delhi made it mandatory to download the application otherwise could lead to jail this implies for startups like Zomato and Swiggy has also made it mandatory for its staff. 
Arogya Setu Hacked!! 
According to the reports by BuzzFeedNews a techie in Bengaluru hacked the application, techie trespassed into the app's code and was able to breach all the pages that require a user's information. He got through the registration page the requires user mobile number and that page asks for personal information such as name, gender, and more. He also smashed his way through the permission page wherein users are required to grant GPS, Bluetooth, and data permissions. 
This way the techie was able to get a green badge on the Arogya Setu without providing any information to the application. He started working at 9 pm on Saturday and did it within 4 hours. With this, he can easily show the authorities who ask for it the green badge without keeping the app on his smartphone.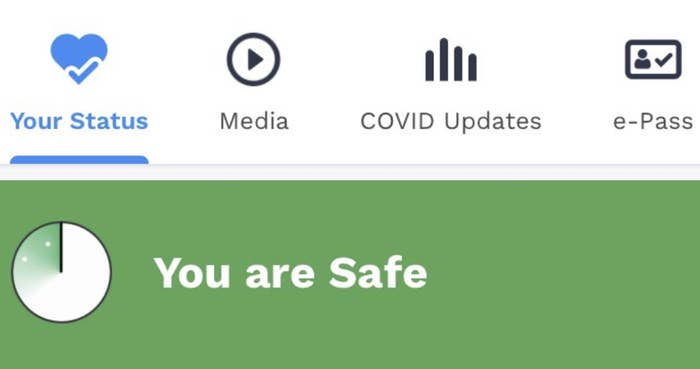 BuzzFeedNews also states that techie told them "I'm rebelling against the mandatory nature of this app", he said the Indian app fared poorly against that Google and Apple were helping to build plans that do not store personal information on centralized servers. He also said if I was coding this app, I would have chosen to keep data points to a minimum.
This makes me think that is application staunch as it ensures a user about its safety, as hackers can gauge loads of information and things about the user's life if he has the user's location information for a month.
To recall, recently an ethical hacker Elliot Alderson suggested that the app has security issues as it collects users' location and Bluetooth data. Following this, the Aarogya Setu released a reply to the allegation suggesting that the app is completely safe and 'by design' collects the data also mentioned in its privacy policy. Furthermore, it was claimed that Aarogya Setu stores user data in an encrypted way on the government's data servers and deletes it after 30 days. Aarogya Setu doesn't leak users' personal information.
It still has to be seen that what government responds to this as they touted the Arogya Setu app to be absolutely safe.
Subscribe to us through the newsletter on our homepage to get notified for latest articles we post and also make sure to follow our Twitter, Facebook and Instagram pages for more interaction with us.