About Microsoft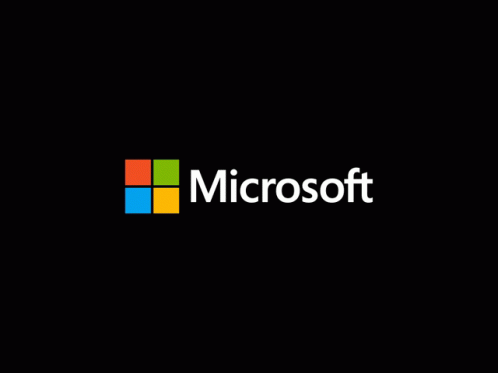 Microsoft Corporation is an American multinational technology company with headquarters in Redmond, Washington. It develops, manufactures, licenses supports, and sells computer software, consumer electronics, personal computers, and related services. Its best-known software products are the Microsoft Windows line of operating systems, the Microsoft Office suite, and the Internet Explorer and Edge web browsers. Its flagship hardware products are the Xbox video game consoles and the Microsoft Surface lineup of touchscreen personal computers. In 2016, it was the world's largest software maker by revenue. The word "Microsoft" is a portmanteau of "microcomputer" and "software". Microsoft is ranked No. 30 in the 2018 Fortune 500 rankings of the largest United States corporations by total revenue. It is considered one of the Big Five technology companies alongside Amazon, Apple, Google, and Facebook.
A Big Step Toward Retail Market
Microsoft has decided to permanently close all of its retail stores. Said the company's retail members will continue to serve customers from corporate facilities and remotely providing sales, training, and support. The company will continue to invest in its digital storefronts on Microsoft.com, and stores in Xbox and Windows, reaching more than 1.2 billion people every month in 190 markets, the American multinational technology company said in an official release today.
The move means the more than 80 stores closed due to the coronavirus pandemic will not reopen as the tech giant enters "a new approach to retail," according to a statement.
"Microsoft will continue to invest in its digital storefronts on Microsoft.com, and stores in Xbox and Windows," the statement said. It has 83 stores worldwide, including 72 stores in the U.S and several others abroad.
The company said it will also reimagine spaces that serve all customers, including operating Microsoft Experience Centers in London, NYC, Sydney, and Redmond campus locations. It said the closing of Microsoft Store physical locations will result in a pre-tax charge of approximately $450M, or $0.05 per share, to be recorded in the current quarter ending June 30, 2020. The charge includes primarily asset write-offs and impairments.
The company in recent years has been relying more on its services such as cloud computing, with the retail locations focusing on its Surface tablets and laptops as well as Xbox gaming gear. But the physical stores failed to gain the momentum of rival Apple.
The impact of the pandemic has not yet been reflected in Microsoft's financial results. It posted a net profit of $10.8 billion from January to March, up 22 percent year-on-year, on a turnover of $35 billion.
Despite production delays for its Surface range, the group believes it is well-positioned to weather the crisis, thanks in particular to the explosion of cloud computing.
In an era of social distancing, Microsoft can also count on its teleworking, distance, and education software and services.
Words By Vice President
Microsoft Corporate Vice President David Porter said: "Our sales have grown online as our product portfolio has evolved to largely digital offerings, and our talented team has proven success serving customers beyond any physical location."
"We are grateful to our Store customers and we look forward to continuing to serve them online and with our retail sales team at Microsoft corporate locations," he said.
"We deliberately built teams with unique backgrounds and skills that could serve customers from anywhere. The evolution of our workforce ensured we could continue to serve customers of all sizes when they needed us most, working remotely these last months," said Porter. "Speaking over 120 languages, their diversity reflects the many communities we serve. Our commitment to growing and developing careers from this talent pool is stronger than ever."
Shares of Company were down about 1.5% mid-morning on Friday.
Said Microsoft Chief People Officer
"The Microsoft Store team has long been celebrated at the company and embodies our culture," said Chief People Officer Kathleen Hogan. "The team has a proven track record of attracting, motivating, and developing diverse talent. This infusion of talent is invaluable for Microsoft and creates opportunities for thousands of people."
With significant growth through its digital storefronts, including Microsoft.com, and stores on Xbox and Windows, the company will continue to invest in digital innovation across software and hardware.
Subscribe to us through the newsletter on our homepage to get notified of the latest articles we post and also make sure to follow our Twitter, Facebook, and Instagram pages for more interaction with us.