About
Redmi Note 9 Pro and the Redmi Note 9 Pro Max were launched back in March before the COVID-19 lockdown. The Note 9 Pro went on sale a little earlier than the Max variant and due to the coronavirus the Note 9, Pro Max has to wait for a couple of months.
The Redmi Note 9 Pro Max is finally available to consumers, albeit, via flash sale models. Aesthetically, the Redmi Note 9 Pro and the Redmi Note 9 Pro Max are identical. However, the Redmi Note 9 Pro Max costs a bit more than the regular version and it also has a few more tricks up its sleeves.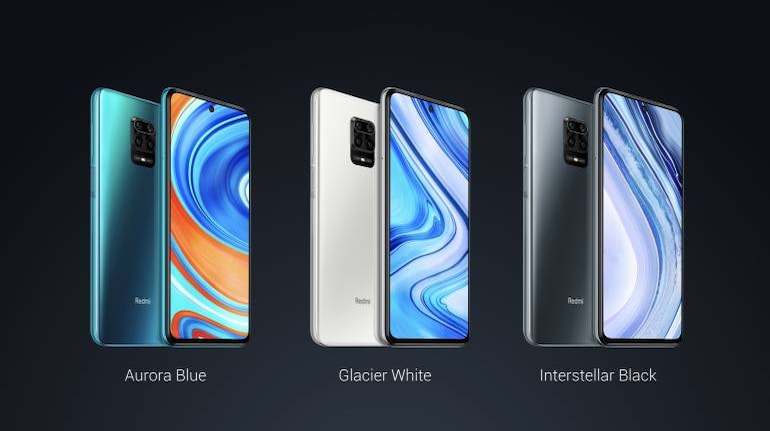 Pricing and availability of Note 9 Pro and Pro Max
The Note 9 Pro Max is available in three variants. The entry-level model features 6GB RAM and 64GB storage (Rs. 16,499), the mid-range variant offers 6GB RAM and 128GB (Rs. 17,999) storage, lastly, the high-end variant offers 8GB RAM and 128GB (Rs. 19,999) storage. 
When compared to the base variant of the Redmi Note 9 Pro, the Note 9 Pro Max is Rs. 2,500 more expensive. Is this price difference is justifiable? If yes, then what are the new things that the Redmi Note 9 Pro Max has which the Note 9 Pro doesn't have and which one should you opt?
Technical Specification of Redmi Note 9 Pro Max
The Redmi Note 9 Pro Max is a thoroughly designed smartphone with the Corning Gorilla Glass 5 based back panel and the display is also protected the same with 2.5D curved finish. Like the majority of mid-range smartphones, the frame is still made using plastic or polycarbonate and it can easily get scratches and dent marks if the device is not handled with care.
The front of the phone is almost covered by a 6.67-inch IPS LCD screen, except for the bottom chin and the punch hole cut-out. The volume and power button are on the right side and it takes some time to get used to this configuration
Dot Display 
Though the screen on the Redmi Note 9 Pro Max cannot be compared to a phone with AMOLED display, the device does have one of the best IPS LCD screens that I have seen on a mid-range smartphone. The screen has a native resolution of 2340 x 1080p and the phone is Widevine L1 certified, allowing users to stream HD content on Netflix and Amazon Prime Video.
Keeping up with the trend, the Note 9 Pro Max is one of the first Redmi smartphones with a punch-hole display with a taller 20:9 aspect ratio. So, watching movies or videos that are in a 16:9 aspect ratio will not be able to utilize this screen fully.
When compared to the Realme 6 Pro, the nemesis of the Redmi Note 9 Pro Max, there is an issue. Unlike the Realme 6 Pro with a 90Hz display, the Redmi's offering still uses a 60Hz panel and this will be a huge deal. A phone with a 90Hz display will feel a lot smoother and a device with a 60Hz display feels normal and if you are a gamer, then get a device with a higher refresh rate.
64 Megapixel Camera
The Note 9 Pro Max has a rear quad-camera setup with a 64MP primary sensor, 8MP ultra-wide-angle lens, 5MP macro lens, and a 2MP depth sensor. At the front, there is a 32MP selfie camera with support for biometric authentication/face unlock.
The main camera on the Redmi Note 9 Pro Max is a lot better than the 48MP camera on the Redmi Note 9 Pro and this statement applies for every lighting condition. The images shot on 64MP model retails a lot of detailing and they look rich, however, one 64MP photo will be around 20MB.
In terms of video capability, the Redmi Note 9 Pro Max can shoot videos up to 4K resolution at 30fps or 1080p video at either 60/30fps. Though the device has EIS (electronic image stabilization) I felt that the 4K videos shot on hand-held mode seem a bit shakier and 1080p videos are more stable.
There is an 8MP ultra-wide-angle lens, and I am not a fan of this sensor. Would prefer a good telephoto lens over an ultra-wide-angle lens any day. Though it offers 119-degree field-of-view, the images shot on this lens has a completely different color scheme and looked a bit washed out.
The 32MP selfie camera on the Note 9 Pro Max is one of the best selfie shooters found on a smartphone under Rs. 20,000. Thanks to higher resolution, selfies were taken on this camera looks true-to-life. However, make sure to turn off the beauty mode to get natural-looking pictures. The selfie camera also supports 1080p video recording at 30fps and it also works well for face unlock.
Redmi Note 9 Pro Max Powered By Snapdragon 720G 
The Redmi Note 9 Pro Max is powered by the Qualcomm Snapdragon 720G SoC and this processor offers a balance between performance and efficiency. It is based on 7nm fabrication with two high-performance cores clocked at 2.3GHz and six efficient cores with 1.8GHz clock speed.
 On Geekbench 5, the Note 9 Pro Max scored 569 points on single-core performance and 1755 points on multi-core performance. Similarly, on AnTuTu, the device logged 280354 points. Do note that, these scores are almost similar to the Note 9 Pro, as both devices are based on the same processor.
The gaming/graphics requirements are handled by the Adreno 618 GPU with 750MHz clock speed. The device can easily support games like PUBG and Fortnite at medium graphics settings and offer 30fps gaming without any issue. The phone does get slightly warm while continuously gaming and it is nothing alarming.
Battery And Fast Charging
The Redmi Note 9 Pro Max has a massive 5,020 mAh battery and it is also the fastest charging Redmi Note series smartphone ever. The device charges from 0 to 50 percent in around 35 minutes and it takes around one and a half hours to completely charge. Make sure that you use the charger and the cable that comes with the retail box to get this speed.
On average, the device offered 7 to 8 hours of screen-on-time and even the standby mode does not consume much of a juice. Overall, the Note 9 Pro Max can easily last for one and a half-day to two days for regular users and heavy users can easily pass through the day with just a single charge.
Conclusion 
When compared to the Redmi Note 9 Pro, the Redmi Note 9 Pro Max has better cameras, offers more RAM, and supports faster charging. And I think that the extra Rs. 2,500 price between the two models is completely justifiable, considering the fast charger itself costs Rs. 1,000.
The only issue that I could think of is the low refresh rate display. This formula has worked from Redmi India for the last few years, where a device with a balancing set of features is something that people prefer over a device with one key highlight and many compromises.
If you want better performance higher megapixel count require trending features go for Redmi Note 9 Max
PROS
33W Fast Charging
64MP Primary Camera Fast
Efficient Chipset
Cons 
Lower Refresh Rate Screen
Ads in UI
Subscribe to us through the newsletter on our homepage to get notified of the latest articles we post and also make sure to follow our Twitter, Facebook, and Instagram pages for more interaction with us.